2015 Ford Fiesta Phoenix AZ
With some of the other vehicle manufacturers out there, you may have to choose between price, style and features. With Ford, you never have to do that because manufacturers make it a priority to provide all drivers with a number of different options of models, and within those model, different trim levels. What you need from your vehicle may differ greatly from what your spouse, sibling, neighbor or friend needs, and Arizona drivers can take comfort in the fact that they will be able to find the perfect vehicle for them at Bell Ford.
The 2015 Ford Fiesta Phoenix AZ is one of those outstanding vehicles that provides so many features and options in one small package, but not too small because the 2015 Fiesta still offers impressive cargo capacity. If you are looking for a vehicle that is easy to drive, small enough to maneuver in the city and comes with a number of advanced technology features, the 2015 Fiesta is the car for you. Check it out today at Bell Ford!
Fiesta sedan? Fiesta hatchback? Your choice.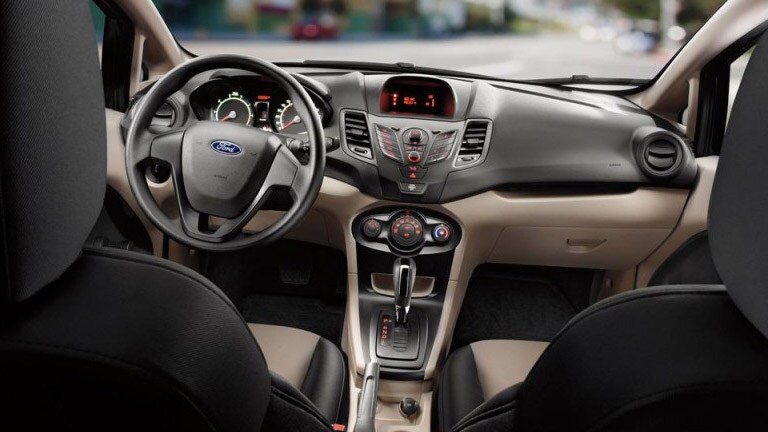 Recently, Ford added the sedan body style to the Fiesta's long list of wide-ranging options so drivers can truly get a vehicle that is custom to their needs.
The 2015 Ford Fiesta sedan and hatchback don't differ too greatly, save the fact that one has a sedan body style and the other is a hatchback. Both offer the same engine options, same power, same drivetrains, same advanced technology, which all helps make the decision for a hatchback or sedan easier because you aren't giving anything up when you choose one or the other.
The 2015 Fiesta is fun to drive and comes in even more exciting colors such as green, orange and red. It's easy to get excited about driving the Fiesta, but it's difficult to contain that excitement!
It comes with a 1.6L engine but also comes with an available EcoBoost 1.6L engine that is more powerful and efficient than ever. It gets up to 27 mpg in the city and 37 mph on the highway. The sedan is about 15 inches longer than the hatchback model, but both vehicles are the same height and width.
Take that extra vacation day in the 2015 Ford Fiesta
As soon as you step into the Fiesta, you're going to feel its invigorating, energetic aura, which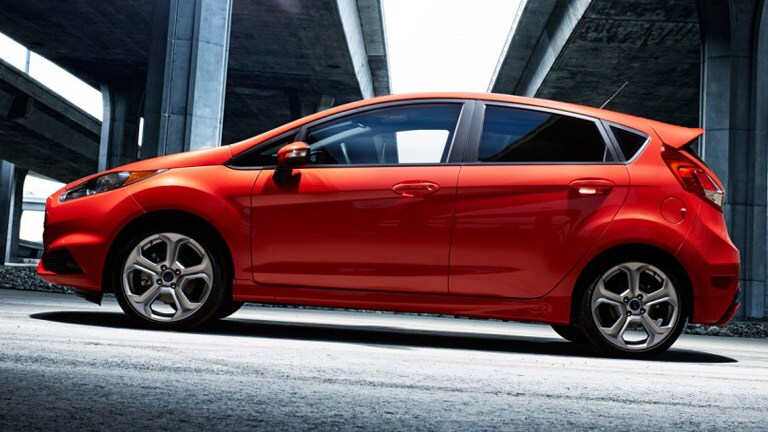 will likely make you grateful that you saved that extra vacation day. The 2015 Fiesta can go just about anywhere and do just about anything, all while saving drivers time and money at the gas pump.
One of the main appeals of the 2015 Ford Fiesta is its efficiency and incredible fuel economy, but drivers also love its advanced technology options.
For example, the 2015 Fiesta has an easily-personalizable interior and dash, which makes it feel like it was meant just for you. The fun colors and sport exterior make it a blast to drive, but families don't have to sacrifice safety just to have a fun car. The 2015 Fiesta comes with seven standard airbags, a rear view backup camera and electronic stability control.
Give us a call or stop by today to take the 2015 Fiesta out for a spin!