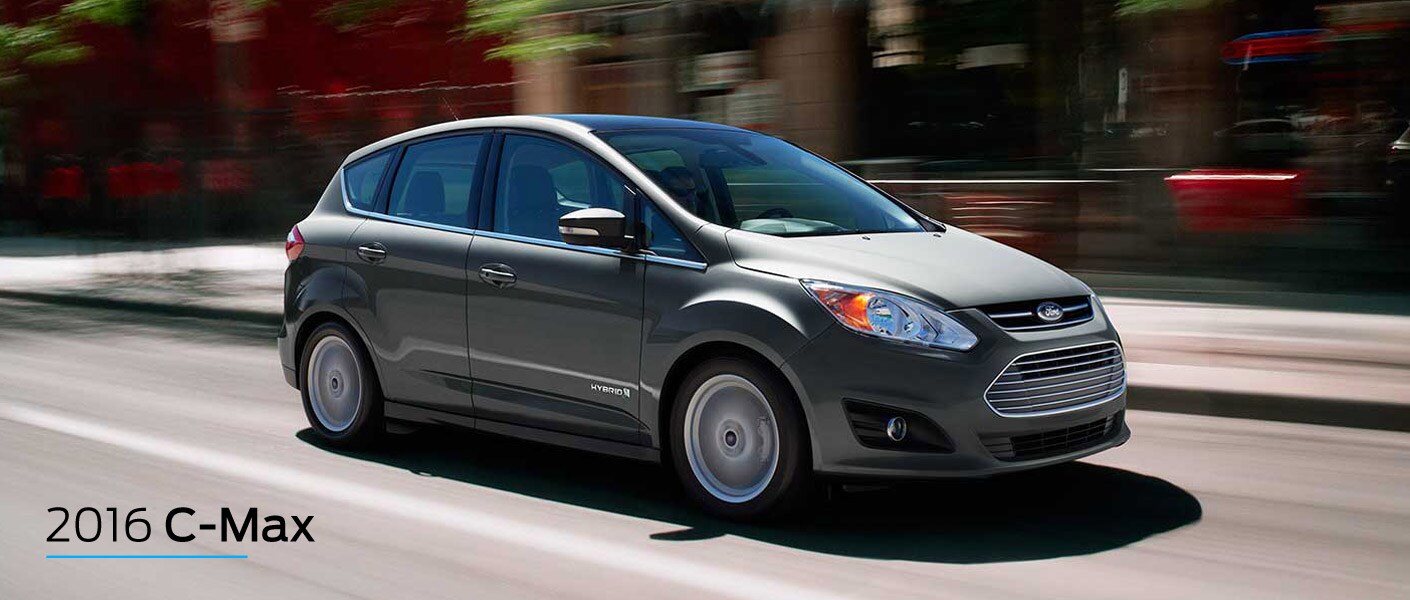 2016 Ford C-Max Phoenix AZ
Excitement and fuel-efficiency has never come in such a good looking package. The 2016 Ford C-Max in Phoenix AZ is setting the bar for hybrid vehicles everywhere, both in the way that it resupplies power to the engine and in its unconventional styling. While most hybrid cars have to be specially designed to help fit the engine and electric motor into the car, the C-Max simply looks like a stylish hatchback vehicle. Also, with the way that the C-Max is designed, there is still an ample amount of cargo space both with the rear seats up and down. This cannot be said for many of the C-Max's competitors.
Speaking of interior space, the 2016 Ford C-Max in Phoenix AZ has plenty of room for up to five passengers. The vehicle has 99.7 cubic feet of passenger volume available, and thanks to the vehicle's design, it also has plenty of head and shoulder room. This means that no one will be feeling cramped inside of the 2016 Ford C-Max, even if they are riding in the back seat.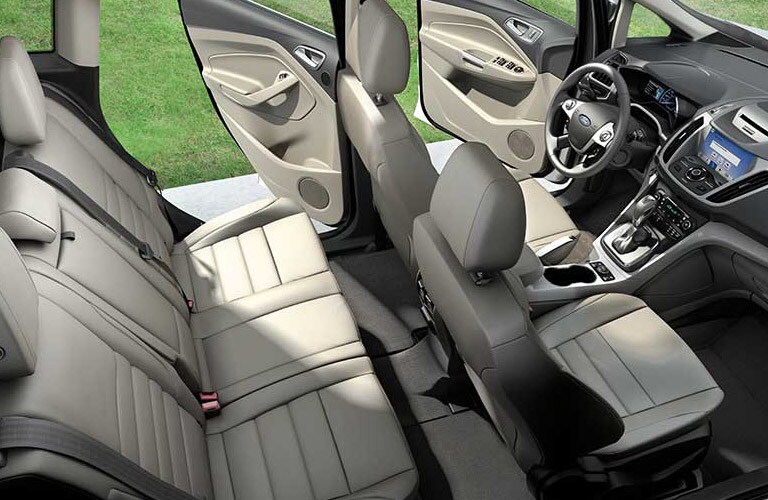 Plenty of Great Features in the 2016 C-Max
Since you are spending the money to help provide a cleaner environment and achieve better fuel mileage, it only makes sense that you should be rewarded with a plethora of great interior features in the 2016 Ford C-Max in Phoenix AZ. Each vehicle comes standard with a dual-zone electronic temperature control system, as well as rear seat heat ducts, which means everyone in the car will be comfortable no matter the temperature. The car also comes with a standard remote keyless entry system, an EcoSelect button, and cruise control.
For your infotainment needs, the 2016 Ford C-Max customers can choose from either the SYNC or SYNC 3 systems. While the older SYNC system comes standard, the optional SYNC 3 system will provide drivers with a revolutionary new infotainment experience. With all-new voice recognition software and a whole new user interface, SYNC 3 will make having access to the world around you while driving a breeze.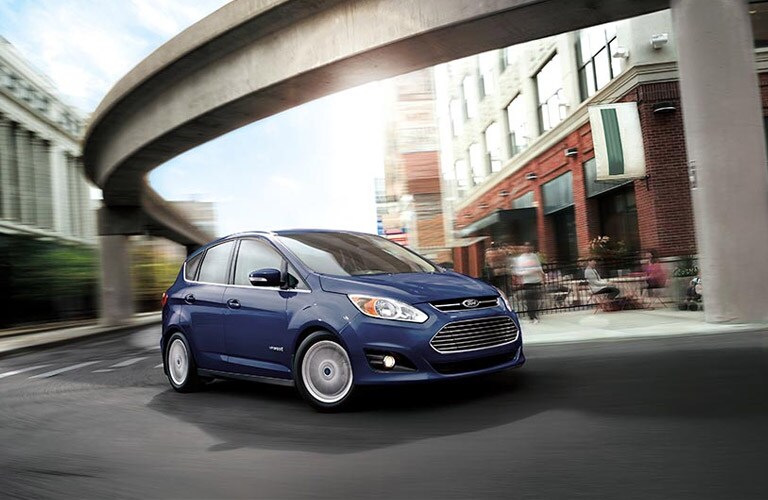 2016 C-Max Provides Exceptional Fuel Economy
The main reason that people look to purchase a hybrid vehicle is to get some of the best fuel economy of any vehicle on the road. Well, the 2016 Ford C-Max in Phoenix AZ has just that. Thanks to a 2.0-liter hybrid electric powertrain, the vehicle gets an EPA-estimated 42-mpg in the city and 37-mpg on the highway!
Helping you see how well your fuel economy is doing and how well your braking is (which helps regenerate energy in the vehicle) the 2016 C-Max has a next generation SmartGauge with EcoGude. Also helping you achieve these exceptional fuel economy numbers is the electric power-assisted steering that makes turning around corners fluid and simple. One thing that you will notice every time you drive the 2016 Ford C-Max is that it is always working with you and you never have to strain to get it to maneuver where you want it.
If you have any additional questions regarding the 2016 Ford C-Max in Phoenix AZ, please contact a Bell Ford sales professional today.