When you compare Ford to other companies, Ford is sure to come out on top.  With over a century of experience in auto manufacturing, they know what drivers in the Phoenix area want.  Ford vehicles come in a variety of styles and models, are durable, fun, and affordable, and always have the features you want.  When you look at other vehicles, they just can't compare.
Here, Bell Ford has compiled several articles that put Ford vehicles side-by-side with popular competitors, discussing those aspects that are most important to the Phoenix area.
Ford F-150 vs. Chevy Silverado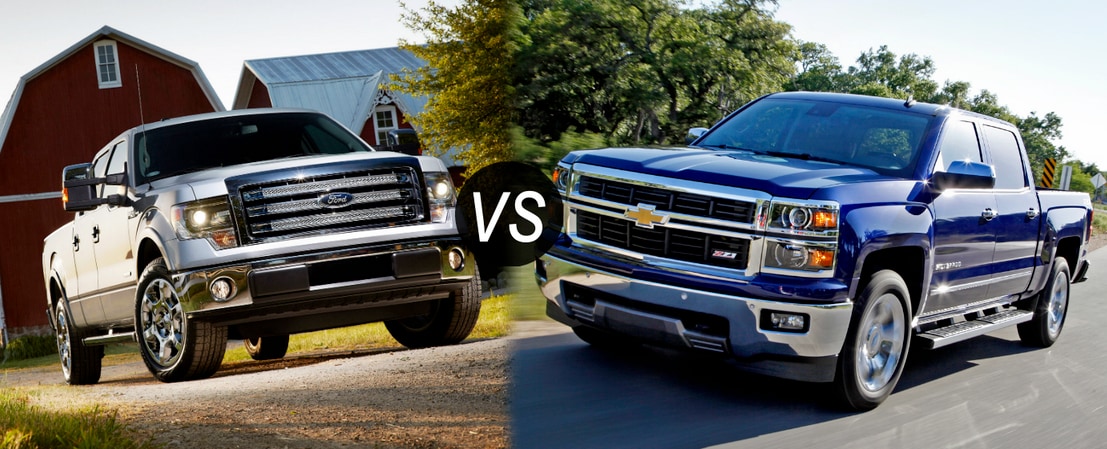 Find out how the quintessential Ford vehicle stacks up against the other big American light-duty truck.


Ford F-150 vs. Toyota Tundra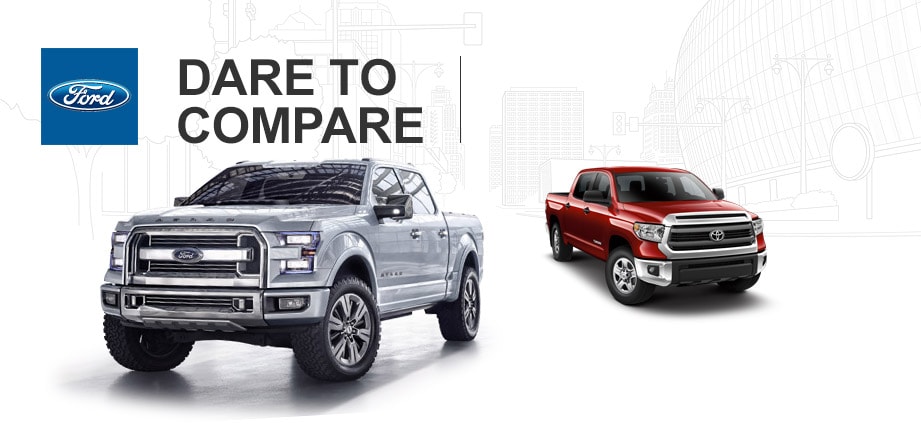 Read on to find out how the most popular pickup model in the U.S. compares to the Toyota Tundra in efficiency and power.
Ford Edge vs. Jeep Cherokee

Ford's midsized crossover takes on Jeep, who made their name on the SUV, with their Jeep Cherokee.  The results may surprise you.
Ford Taurus vs. Dodge Charger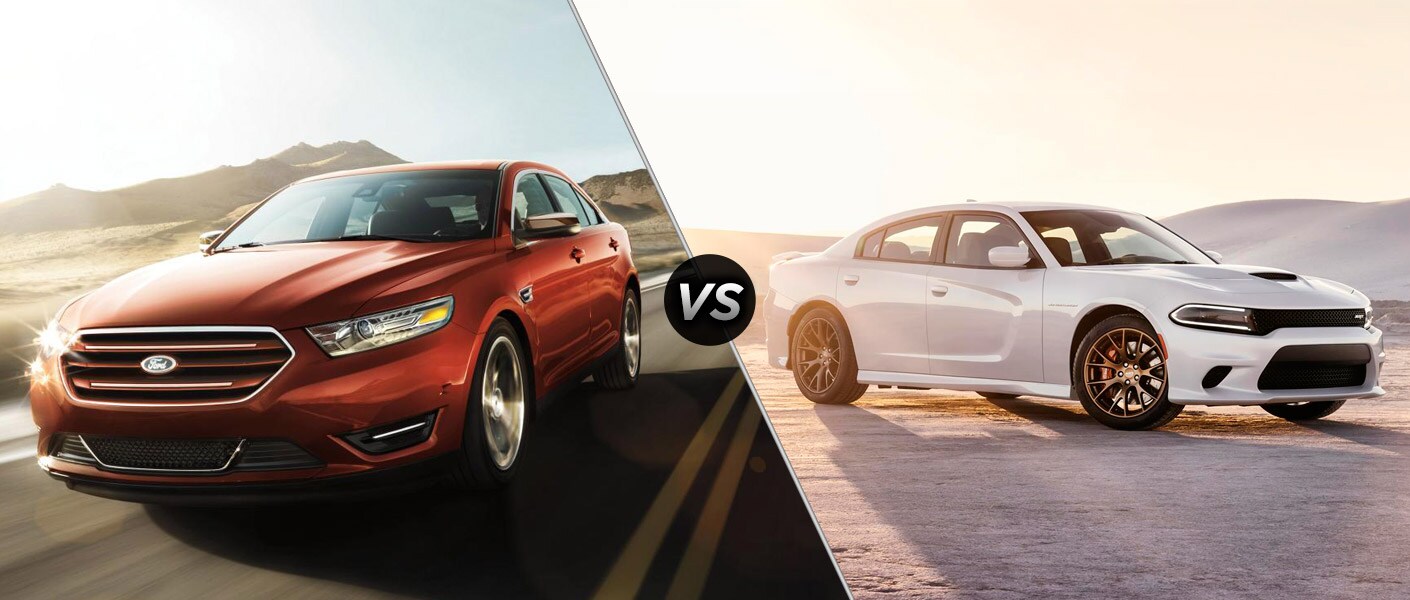 A full-size sedan with features for the whole family and lots of energy leads to the Ford Taurus and the Dodge Charger.  See how they compare when viewed side-by-side.
Ford Escape vs. Dodge Journey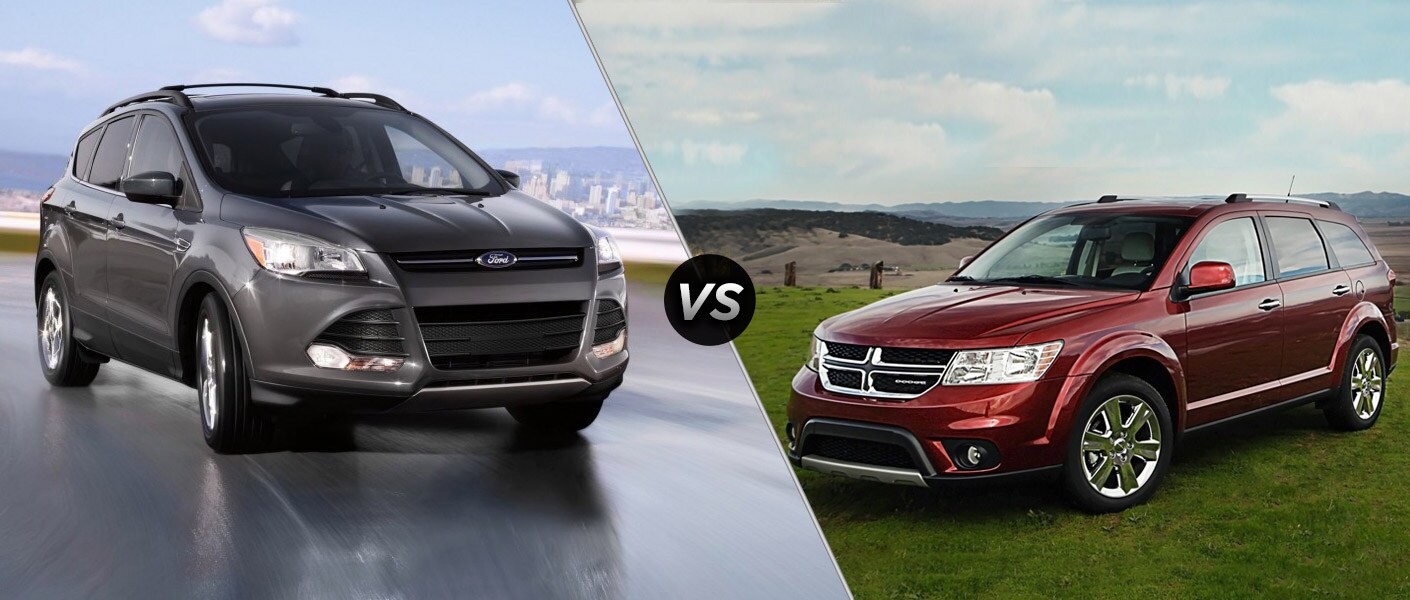 The SUV market is booming, and Bell Ford customers will want to know how the Ford Escapes fares when pitted against the Dodge Journey for best value for their money.
2016 Ford Focus RS vs 2016 VW Golf R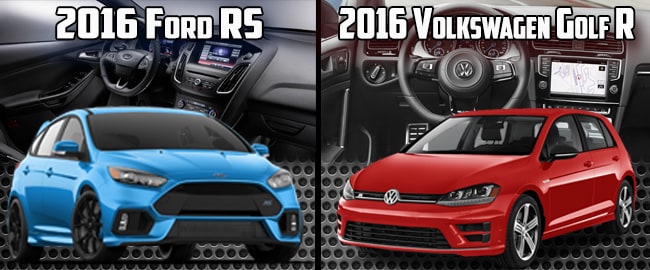 When it comes to performance hatchbacks, is the new 2016 Ford Focus RS the ideal model for drivers in and around Phoenix, or should drivers look to the 2016 Volkswagen Golf R? Both models feature a dynamic performance, but there are several differences that driving enthusiasts need to take into consideration before choosing the latest hot hatch.
2016 Ford Focus RS vs 2016 Ford Focus ST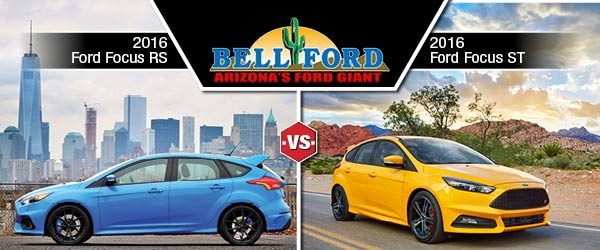 Comparing a Ford Focus to a Ford Focus? When it comes to these awesome performance hatchbacks, customers in the Phoenix area want to know the differences between the two. Take a look at our comparison to see how the Focus RS matches up against the Focus ST.
2016 Ford Mustang vs 2016 Chevy Camaro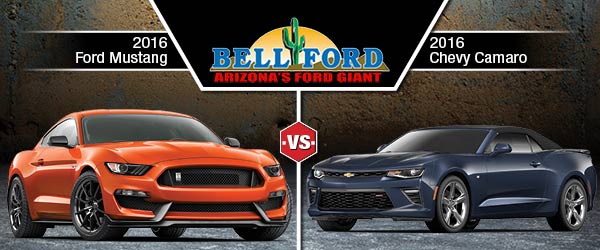 Mustang or Camaro? Camaro or Mustang? Drivers have struggled with this exact question for almost 50 years. Both models have the performance, heritage, and modern design features that drivers in the Phoenix area demand from a muscle car, but which should be the preferred choice? Compare the newest editions of the Ford Mustang and Chevy Camaro side-by-side to select the right model for you.
2017 Ford Fusion vs 2017 Honda Accord

Ford Fusion or Honda Accord? Find out here in our latest comparison. When it comes to these mid-size sedans -- phoenix residents want to know which vehicle is better. We have compared the Fusion SE AWD to the Accord EX.  Read more about our review below. 
Once you've taken a look, it becomes obvious that Ford knows their stuff when it comes to fuel economy, horse power and torque, and convenience and safety features that customers demand. See more comparisons below: